LAKELAND, FL — A 32-year-old woman was arrested on June 15 when she gathered her husband's guns to turn them over to the Lakeland Police Department.
According to Courtney Irby's arrest affidavit, she told police her husband had been taken to jail for trying to run over her with a car, an incident that took place after a divorce hearing earlier the same day.
According to police records, Courtney told officers that "after court the victim and the defendant engaged in a verbal altercation."
"The victim arrived to her vehicle and attempted to leave the courthouse," police said. "The defendant followed behind her in his vehicle and began ramming his vehicle's front bumper into the back of the victim's rear bumper."
Courtney told police she was able to get away and fled to the Bartow Police Department where an officer reported that she "observed scratches on the victim's rear bumper."
While at the police office, Joseph sent Courtney a photo indicating he was at their child's day camp where Courtney was going to pick up their child.
An officer escorted Courtney to the camp where Joseph was waiting.
"The defendant further stated he had scratches on his vehicle however, they were old damages," the officer wrote. The officer also "observed (several) scratches and what appeared to be transferred paint from the victim's vehicle on the defendant's left side bumper."
Joseph Irby was taken into custody as a result of the incident and is set to be released this Saturday on $10,000 bail. Courtney later testified at a hearing "about her fear of danger from Joseph," according to her attorney. Courtney was granted a temporary restraining order against Joseph following the arrest and a hearing to extend or retract the order is scheduled for June 28. Joseph Irby was ordered not to use, possess or carry any weapons or ammunition, as part of his bail conditions.
Polk County Sheriff's Office spokesman Brian Bruchey explained that there is no automatic enforcement mechanism to take guns away from people who have been ordered to hand them over as part of a pre-trial release.
"We really don't have authority to take firearms from people unless they are surrendered or there is a court order," Bruchey said. "We can't do anything, unless they willfully do it — release them to us."
"Technically if the person does have firearms they are in violation of the injunction or pre-trial release but it's one of those things — it's kind of hard to enforce, really. You'd have to have somebody to say 'I know exactly where they are' … and you'd have to get a search warrant for it. It's one of those things you hope people do the right thing and surrender their guns," Bruchey explained.
Irby said she went to Joseph Irby's apartment on Village Center Drive in Lakeland and searched for the guns she knew he had.
When she told a Lakeland police officer she had the guns with her to turn them in, he replied, "So are you telling me that you committed an armed burglary?" and Irby answered, "Yes, I am, but he wasn't going to turn them in, so I am doing it," according to reports.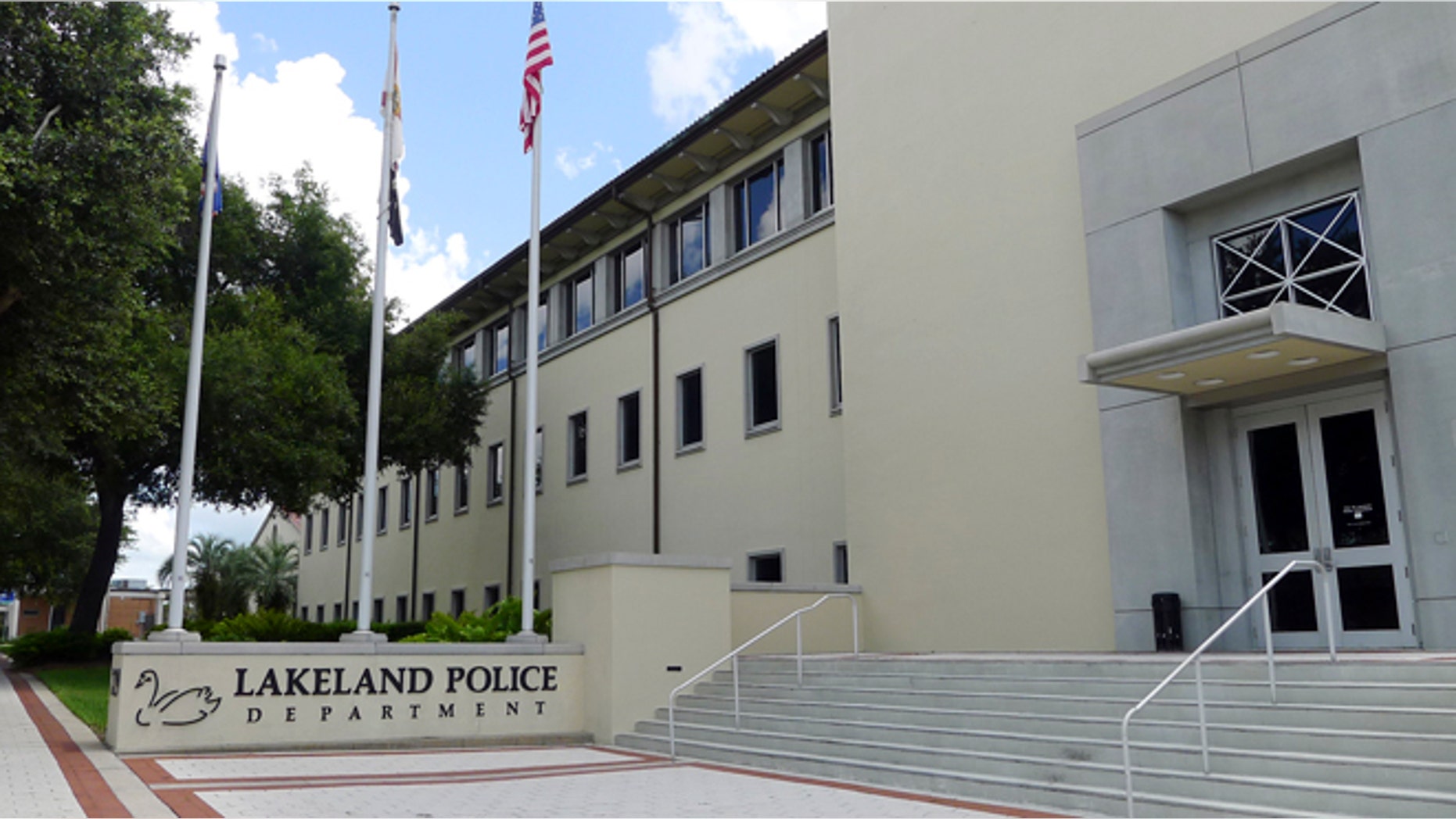 Police verified Irby had never stayed at her husband's apartment until the day of the burglary.
Officers made contact with Joseph Irby, who was still incarcerated at the Polk County Jail, and he said he wanted to press charges against his wife for entering his apartment and taking the guns, reports say.
Joseph also requested a restraining order against Courtney, accusing her of being "(volatile) and aggressive during divorce proceedings" and making false statements. He claimed that Courtney had "previously stolen a third firearm which is still in her possession."

Courtney was charged with two counts of grand theft of a firearm and one count of armed burglary. She was denied bail on the armed burglary charge until June 21, when Judge Robert Fegers granted her request for bail and set it at $5,000.
Her attorney, Lawrence Shearer, said in a court motion that the action did not constitute theft because Joseph would have been able to retrieve his guns from the police. He added that Courtney turned the guns over and had no intention to "appropriate the property to her own use or the use of any person not entitled to the use of the property."
More on this story as it develops.